Case Study
-
New Web Application For Event Management
An entire website and web app platform customized uniquely for a non-profit organization hosting retreats year round. Website design still in progress.
Client

Kallah Culture

Year

Service

Web App Development, Business Application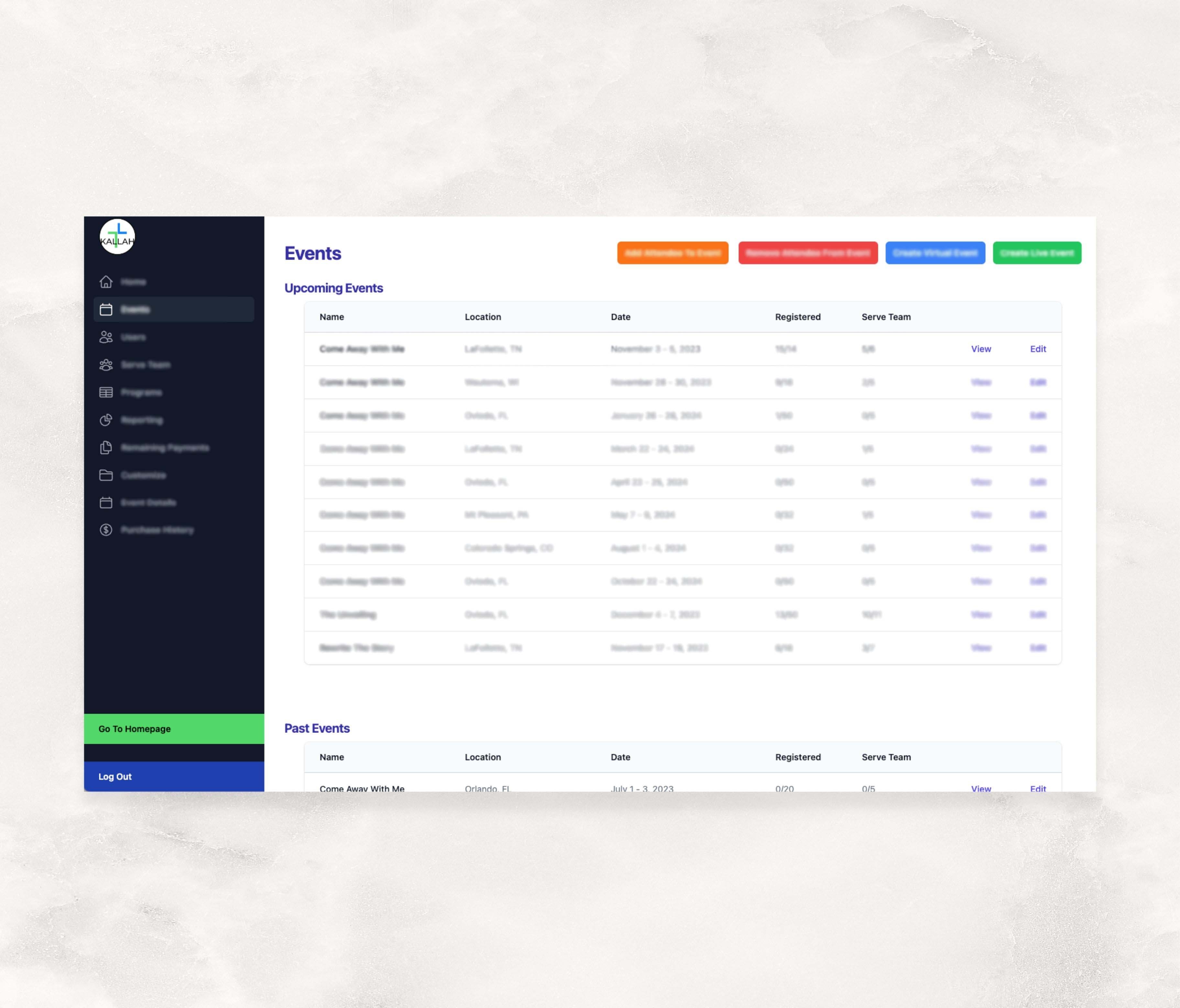 Overview
Kallah Culture, renowned for their year-round retreats, faced significant challenges with their existing online system. Users struggled to register for events and were limited in payment options, often juggling between full payments and segmented plans. Additionally, without a centralized dashboard, attendees found it hard to access critical event information, diminishing the overall user experience.
The Kallah Culture team grappled with operational inefficiencies due to a lack of a comprehensive admin dashboard. Previous solutions failed to provide a holistic platform, forcing the team to use multiple tools for tasks ranging from event creation and program setup to user management. This disjointed approach, provided by a previous service provider, hampered the team's ability to effectively manage and expand their retreat offerings.
Recognizing these challenges, we developed a robust web application tailored to Kallah Culture's unique needs. Now, users enjoy a seamless registration process with flexible payment options and a dedicated dashboard for event details. On the operational side, the Kallah Culture team has been empowered with an all-encompassing admin dashboard, streamlining event management, user engagement, and more. With this all-in-one tool, Kallah Culture can now deliver exceptional experiences while optimizing their operations.
What we did
Frontend (NextJS)
Backend (Firestore)
Authentication (FireAuth)
Infrastructure